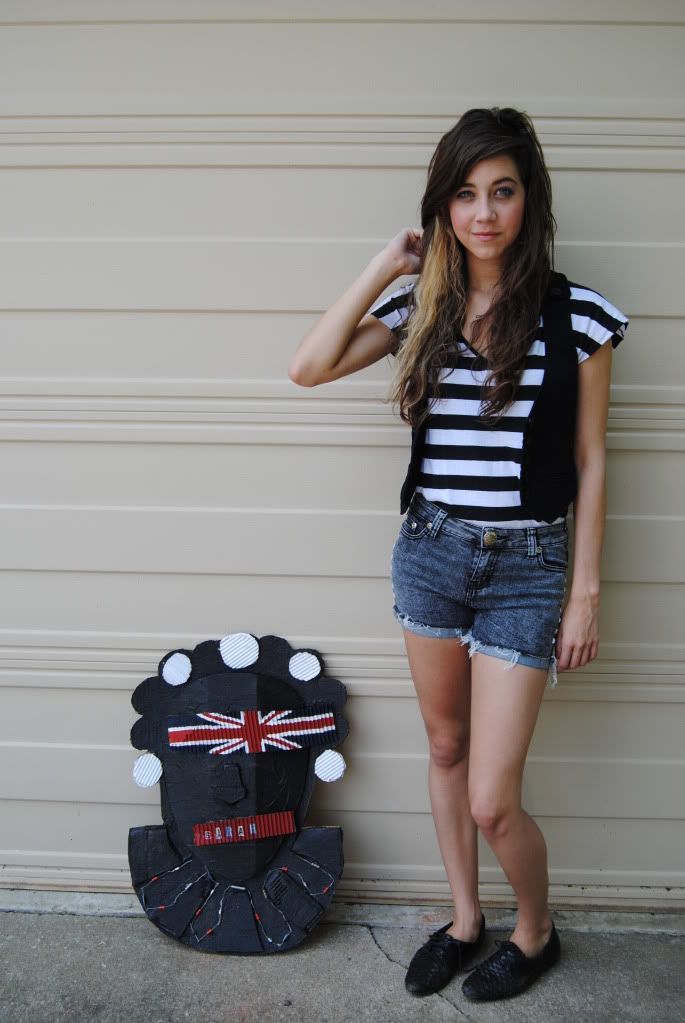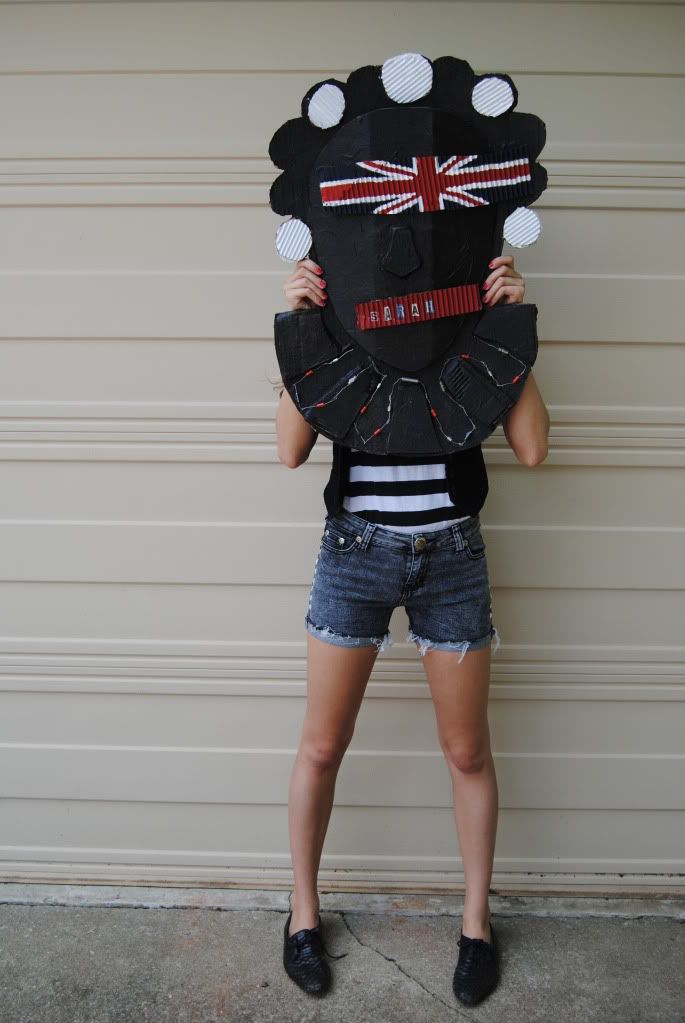 Today was my last day of high school. I spent the day with my choir comrades who have become my family. We ended the year on a sad note, hearing the news that our beloved Mr. Doonkeen, our choir director was being "re-assigned." Basically demoted. So he's leaving and won't be teaching at our school anymore. We are all rallying together tomorrow to fight the school board. We won't go down without a fight. Ruiel Doonkeen is single-handedly the greatest teacher I have ever had.
On a lighter note, this mask was one I made in art this year. It was inspired by the Sex Pistols "God Save the Queen" artwork. (:
Tonight, I am going to do a photo shoot with Riley. Hopefully it turns out well and I will post them tonight!
♥Sarah
PS: I thrifted these shorts today, kind of infatuated with the studs.