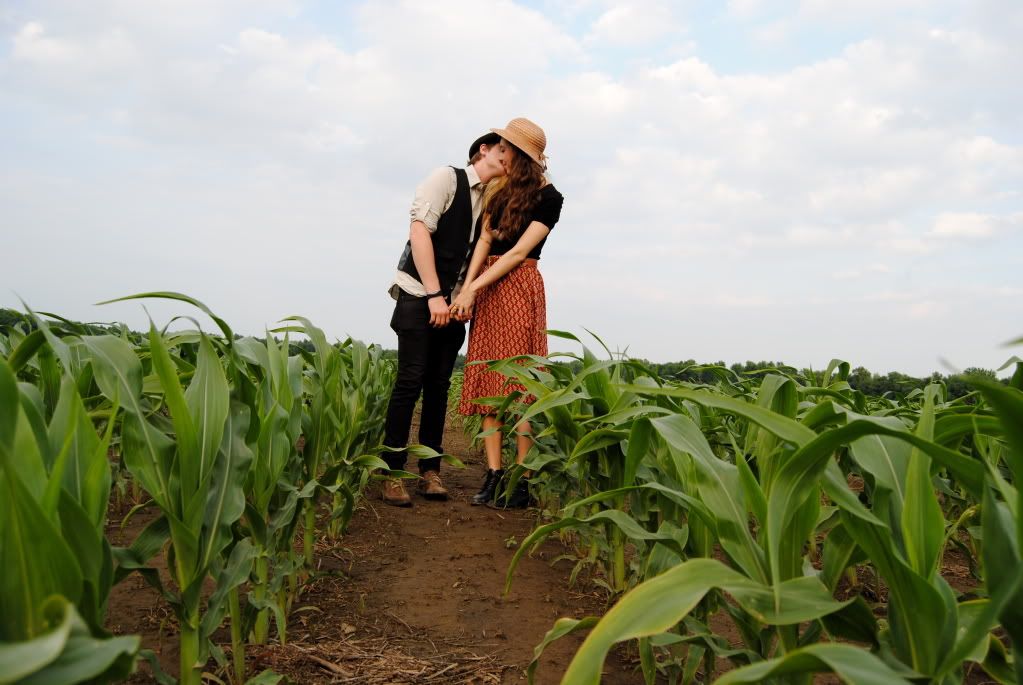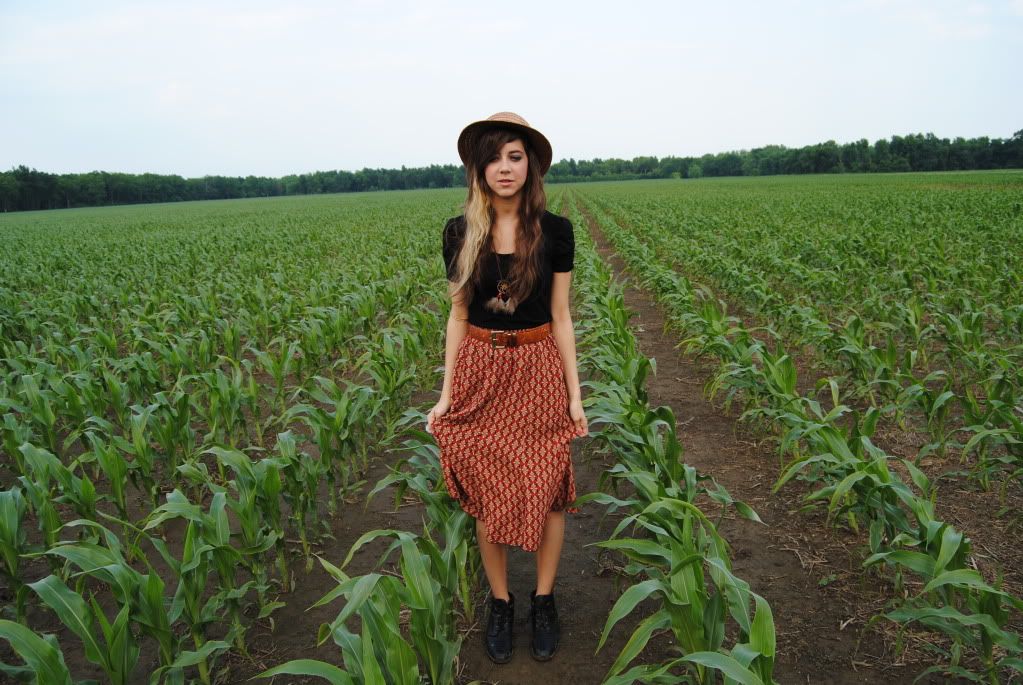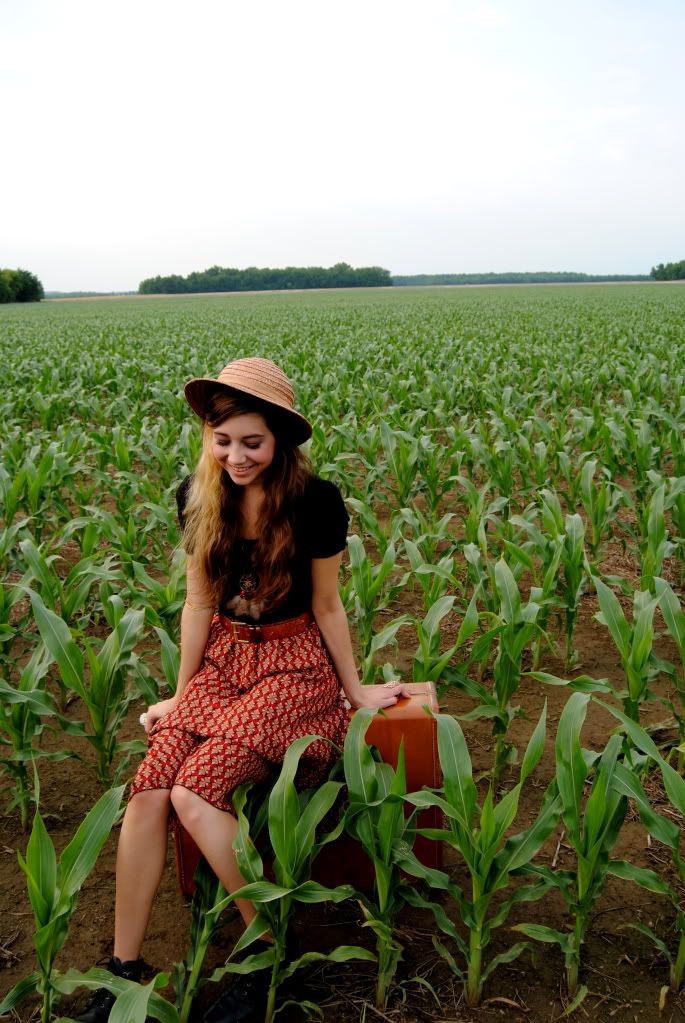 Here is the photo shoot with my Riley that I promised you all earlier, I think they turned out pretty okay. (:
I NEVER wear long skirts, so this was a big step for me. I always like them on other people, but there was always something that bugged me about any skirts past my knee. Maybe it's my height or weight, I don't know but I'm starting to open up to them. Riley did a great job taking my photos for me and we had a great time.
The skirt, hat, and shoes are from salvation army, the shirt is originally from Target that I picked up from Goodwill, jewelry is all thrifted.
♥Sarah