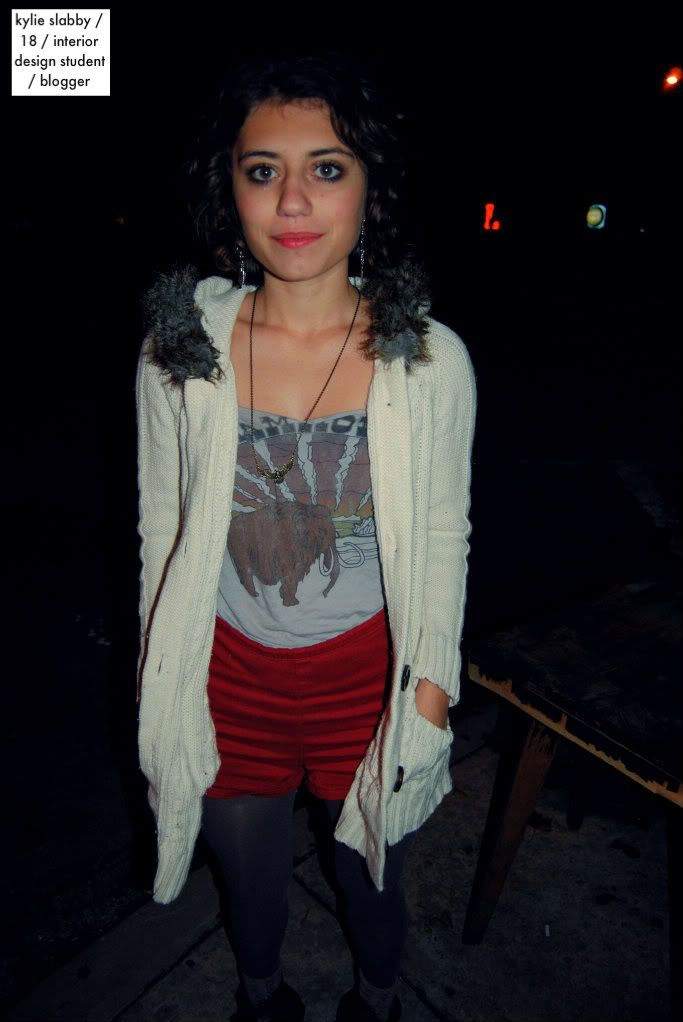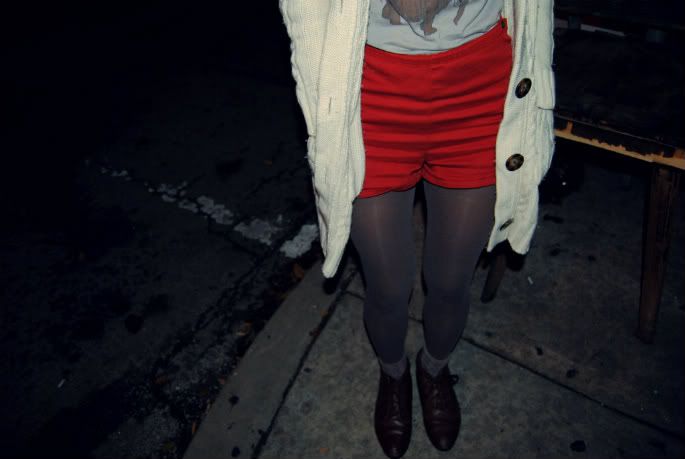 Shot #7:
I really dig Kylie's eagle necklace, I've always favored gold and distressed metal to bright silvers. These red shorts are adorable and they add a great pop of color to her outfit. I am in love with her cream sweater, it looks beautiful against her skin tone. This girl has a great eye, I'm going to have her decorate my first apartment for me. Check out her tumblr:
A Pair of Bedroom Eyes
and her interior design blog:
Cute Interiors.