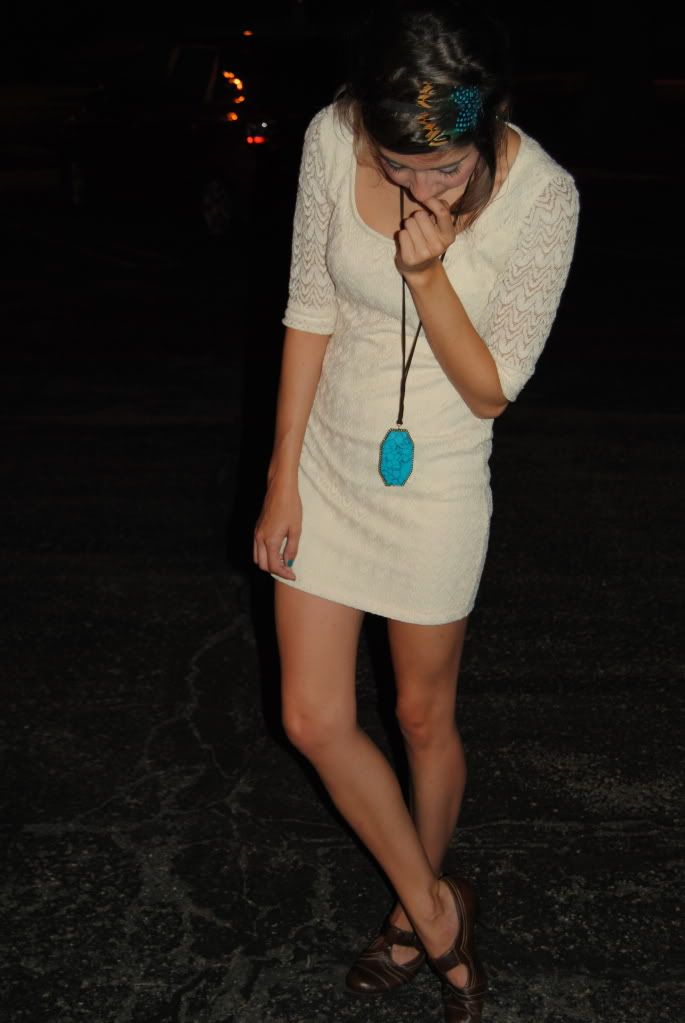 Last night Riley and I felt like dressing up and having a date night. We went to this little Italian place called Ciao on Brookside for a nice dinner and then got chocolate chip crepes at our favourite Tulsa jewel, Mod's. Our one year anniversary is on Sunday and we'll be going to Eureka Springs to celebrate! (:
So, after watching Midnight in Paris, I just want to wear slinky 20's dresses all the time, as well as headbands!
♥Sarah
Dress if from Forever 21, necklace and headband from Rue 21, shoes were a gift.